Round Edge Rings
 Our studio is now closed. Enjoy the photos of our past creations.
They have 7 color combinations in 3 edge colors available in the mokume color palette.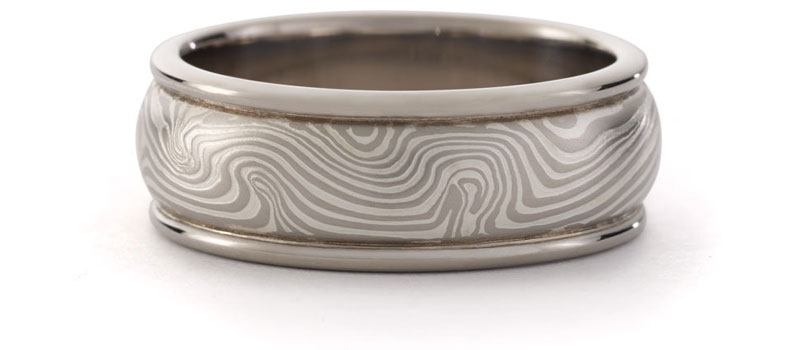 The straight lines of the edges give a little geometric contrast to the random quality of the mokume itself, and like a picture frame around a painting, add a formality to the ring.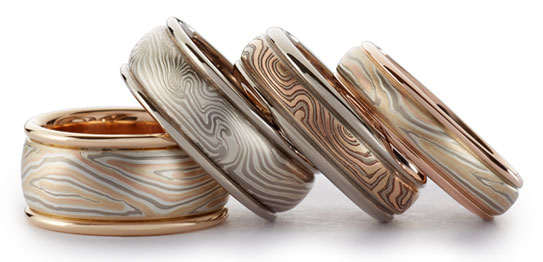 Available in 10mm, 8mm, 7mm and 6mm widths.