The Bridge Setting
Bridge Inspiration
This Japanese print celebrates the famous bridge at the Kameido Tenjin Shrine. Notice the mirror image reflection in the water and the lovers crossing to the other side. These romantic images inspired the Bridge Collection.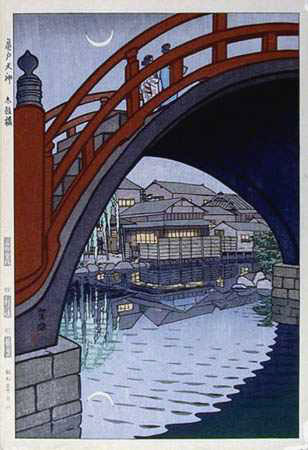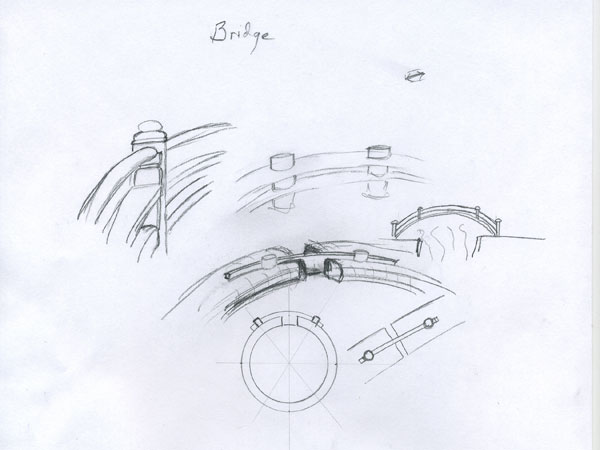 Sketch Stage
Swirling golden water beneath a void. An arch and two simple posts, connecting the two halves. It's a metaphor for the most important human connection – to that singular person who is our other half. Very simple, very romantic.

The Bridge Setting
The Bridge's metaphor as Love's connection is refined into a clean architectural form rising above the water-like swirls of color.
Romantic, Refined and Personal