Symmetry Rings
 Our studio is now closed. Enjoy the photos of our past creations.
They feature George's signature edge grain mokume. There are 8 color combinations available in the mokume color palette and many widths.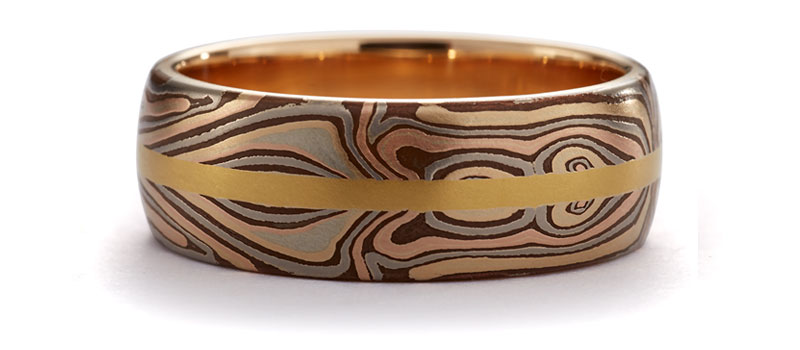 Our human minds recognize and search for symmetries in nature, so when we see symmetrical pattern-work our minds go into overdrive and pull up associations we never knew existed. These rings have faces, bodies, patterned skins, tattoos. Symmetry rings differ more dramatically from their fellow rings than any other.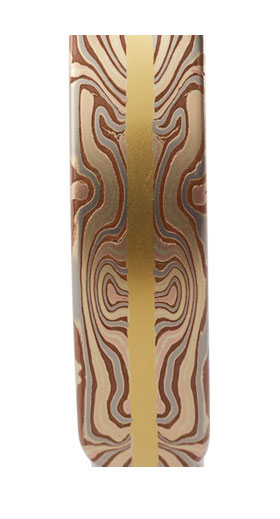 DO YOU SEE THE FACE?